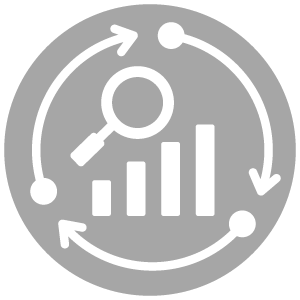 This article focuses on a Platinum-only feature.
As an option in your Global Preferences, you may change the way your Map Pins are displayed on the Map Search. Instead of the standard pins, you may use "Clusters". A cluster will appear on your map as a colored circle with a number in it. The number represents how many individual listings are in an area. This can be particularly helpful for very dense areas where Map Pins would otherwise appear bunched up and sometimes overlapping due to their close proximity to each other. This can also be extremely useful for showing that there are several Pins in the same exact building, like condos for sale in a high rise.
Enable Pin Clustering
To turn on Pin Clustering, go to your IDX Control Panel and click Design in the main menu, Settings in the submenu, then Global. Then go to the Map tab:
In this area you will find the section labeled "Pin Clustering" and options to enable it for either Desktop or Mobile.
Save your changes with the button at the bottom and then open your Map Search page to see what it will look like.
How Clusters Work
When you enable clustering for your Map Search page, the effect is instant. The clusters are formed by a mathematical algorithm that calculates concentrated pockets of listings and combines them into a cluster on the map. The cluster contains the exact number of listings within it's boundary. No map markers will be left out and a cluster will never contain any less than two listings.
The Boundary
When you move your mouse over a cluster on the map, you will see an outlined area under the cluster circle. This area is created by the algorithm and is not determined by any actual geographical or city/neighborhood boundaries. In fact, as you move the map and refresh the clusters, those boundaries will continue to change as the algorithm calculates new clusters.
Pin Stacks
Another feature of clustering is Pin Stacking. This happens when there are multiple listings with the same street address, as commonly occurs in condo buildings, or other buildings with multiple units. A pin stack will look like a cluster until it is clicked, then it will spread out each individual listing connected by a line back to the center point of the original building.