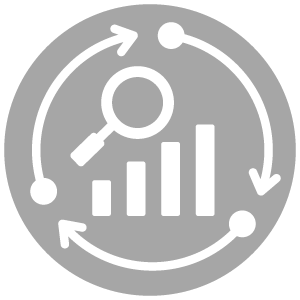 This article focuses on a Platinum-only feature.
The Featured Listings page that comes standard with your IDX Broker account displays all of your Featured listings (properties for which you are the primary listing agent) sorted in price order. If you would like to offer your visitors the ability to search through your Featured listings, you can do so with the instructions below.
Step 1 - Create a New Search Page
In your IDX Broker Control Panel click Design in the main menu, Website in the submenu, then Page Templates.
On the table of pages click "Create New" in the top right corner.
Choose your search page Layout.
Name the new search page.
Choose the Page URL (it is helpful for organizing your search pages to make the page name and URL match.)
If you have more than one MLS in your account, select the search type "Single" or "Multiple".
Single - Choose this option if you want your search page to have Advanced Fields. Your visitors will be able to choose the MLS for which they want to search listings, and will also see the Advanced search options that you've made available in your Advanced Search layout. See this article for more information about Advanced Search fields layout.
Multiple - Choose this option if you want your visitor to see results from all your MLS that match their search. They will only be able to use Core Fields to make their search. To see which are the Core fields view your Basic Search page.
Step 2 - Set for Featured Only
In the Page Templates section, you will now see your new search page on the list with the other search pages. Click "Edit" under the Preferences column for your new search page.
In the Page Preferences click on the Search Setup tab.
This section will allow you to set some default values in your Core fields for this search page. Click on the "Additional Filter Options" link to expand the filter options. If you are using the Mobile First layout, this option will be titled, "Refinement".
If the options that you are searching for don't appear when you select the "Additional Filter Options" link, then please locate the Global Preferences to ensure that all of these options are enabled.
Select the box for Featured Listings and then Hide the option from display.
The purpose of hiding the option is so that your visitors cannot see it and accidentally uncheck it. The default selection remains in place however, even with the field hidden. This means that any search performed with this search page will only ever return your featured listings, no matter the other criteria the visitor chooses.
Press Save Changes at the bottom of the screen and then test out your new Featured Listings Search Page.