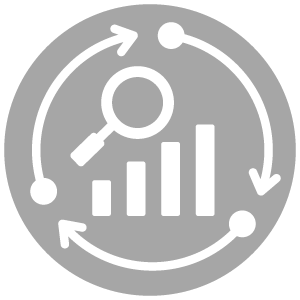 This article focuses on a Platinum-only feature.
IDX Broker Platinum now allows your website visitors to specify exact geographical areas to search on a desktop computer.
This is done via a front-end polygon search. Just like the polygon search that has been available for Platinum users on the back-end, this tool allows site visitors to draw on a map to choose a geographical area from which to search. This allows a more granular and specialized search than afforded by the fields provided by the MLS.
The only listings returned will be within the outlined area. Each map has controls on the left to allow the selection of either a polygon or a radius. Polygon shapes are drawn by clicking on the Polygon Tool. Click the outside points of the area you want. To finish the boundary, the first point must be selected again to close the loop. An open polygon will not result in proper listings.
NOTE: If the map is not set to auto-refresh, the "Refresh" button must be clicked.
Each polygon shape may be edited with the Edit Tool. When the Edit Tool is selected, the existing shape will become pink dashed lines with grab-points on all the corners. New grab-points between each of the original points will also be visible. Grab and move these new points just like the original points to change the shape. When finished editing the points around the area, click the Save button next to the Edit Tool.

Associated with the Polygon tool is a radius search tool. This can be found immediately below the Polygon icon. Like the Polygon search, this tool allows a user to select an area from which to pull listings, but rather than outlining a geographic area, this Radius tool allows users to select an epicenter and work outward to select a search area.
These tools are available on the map search page as well as any maps that are shown on results pages. If maps are displayed on a results page your client will be able to narrow down the results further by using the polygon or radius tool. This feature, when displayed on a result page, is considered a search refinement, and will be disabled if you have the refinement search turned off in your account. Additional information concerning refinement search can be found here.

Considerations
Find Me button is not supported by Chrome, Safari, and any other webkit based browsers.
This option is only available on the desktop version. Mobile maps will not display the polygon feature.