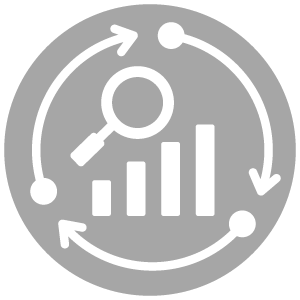 This article focuses on a Platinum-only feature.
If sold data is enabled for your MLS feed, you can take advantage of displaying sold listing data going back a number of days, weeks, months, or year(s). For instructions on how to enable sold data on your account, click here.

Through the use of custom search queries, you can display recently updated listings in your saved links, widgets, your leads' saved searches and more! For any Saved Link you create, you can go to Design -> Website -> Saved Links and click the Edit Search Criteria icon.

From there, click on the
Edit Link By Hand
tab to take you to the search query that is currently being used for the Saved Link.
Once you are on that page, add the following line to the end of the search query:
&amin_soldDate=
After the
'='
sign, you can assign a number of days, weeks, months, or year(s) to pull in listings, which were sold in that time frame. For example, if you wanted to gather listings sold in the last 14 days, your search query would look like
'&amin_soldDate=14d.'
You can also design queries based on weeks, months, and year(s):
&amin_soldDate=3w
&amin_soldDate=2m
&amin_soldDate=1y
Note:
Using this feature requires that the status of the search is set to a
'Sold'
type status, which can vary based on MLS as well as property type (eg. Closed, Leased, etc.). If no
'Sold'
status is selected, the search will default to
'Active'
listings and return no results.
Note:
Sold data dates back between 1 year and 3 years depending on what the MLS Board provides. Please
click here
and choose your MLS from the list to find out how far back sold data is available on your feed.
If you have more questions on how to implement these search queries, please contact us at help@idxbroker.com.